Have you ever experienced opening a bag of diamond painting beads and some of them are stuck together and in clumps? I'm glad that you're reading this newsletter as we're bringing you today some amazing tips to help you in separating your beads that are stuck together.
The first trick we want to share with you is actually really simple and something you already have in your kit. If you see some beads that are stuck together and you can't remove them with your fingers, just place the beads on your tray, place another tray on top of the beads and just press it together. You might have to grind them a repeatedly but that should do the trick! 😉
Another tool you can use for this is a diamond painting beads separator. This is so easy to use as you just have to put the beads inside, close the lid, and turn it clockwise. This tool will help grind the beads safely and separate them. You definitely won't be worried about damaging your beads in the process.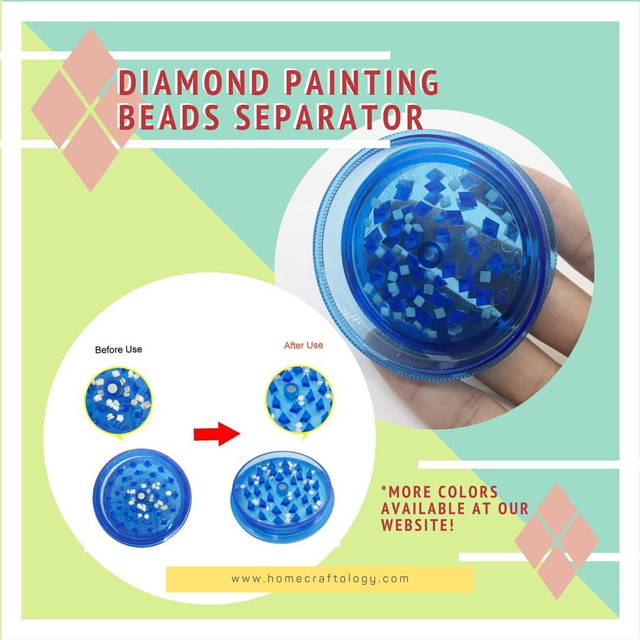 There are also some instances wherein the diamonds are stuck together because of static. The best way to resolve this is by wiping them with dryer sheets. You can also wipe your diamond painting pen, tweezers, and tray to remove the static. After wiping your beads and tools, cut small strips of dryer sheet and put them in your containers. This will ensure that your beads will not clump together again once you're ready to use them. 👌
Here's a sample photo that Heather shared in our Facebook group. She puts small dryer sheets in each of her containers even the ones in the ziplock bags. She just keeps them there to make sure her beads are always ready once she needs them.

Take things up a notch...
What's New in Home Craftology Diamond Painting Facebook Group
Our Facebook community is a safe space where you can share tips and photos of your diamond painting journey. This is also the perfect place to meet fellow diamond painting enthusiasts and ask even them tips on how to improve your work. 😊
This large custom family photo (90x140cm) was a husband and wife project completed by Mercy and her husband. They gave this to their parents as a gift for their 50th wedding anniversary. 🥰
This precious photo was completed by Laura as a gift to her daughter. She shared how this photo was very special as this was taken the day her daughter brought home her newborn for the first time, after being in the NICU for 45 days. 👨‍👩‍👧‍👦

This last photo is a 30x40cm custom photo of Chris Evers, our CEO, and his whole family while on vacation. This custom piece was completed by Mel Evers and it's now hanging nicely in their home. 🏠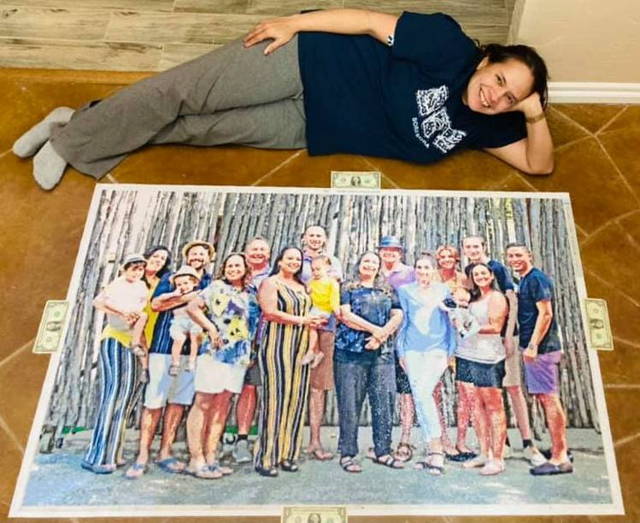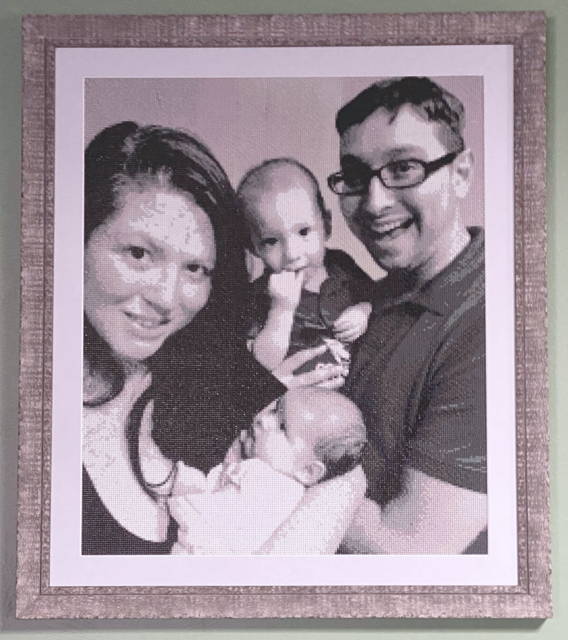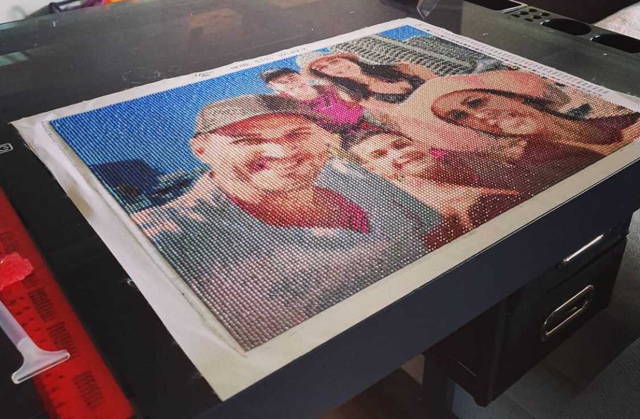 Happy International Day of Families!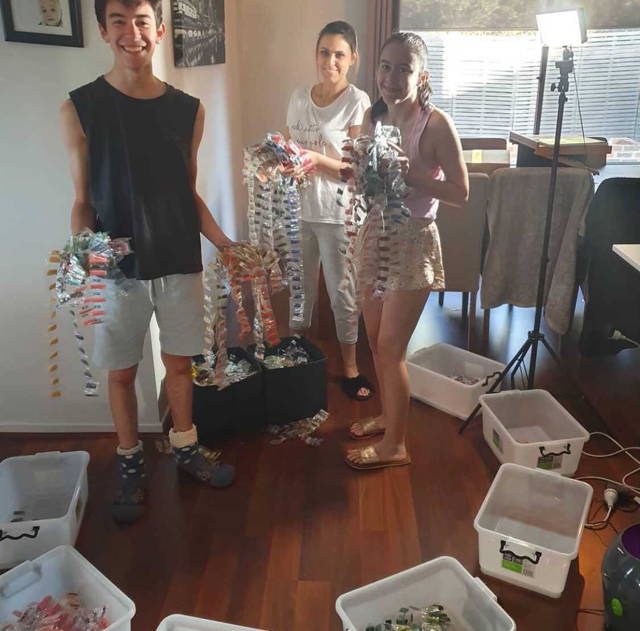 The International Day of Families is celebrated on May 15th every year. Since the 15th falls on a Saturday, what better way to celebrate this day than spending more time with your family and doing the craft we all love!
Diamond Painting is such a fun craft for the whole family as it's suitable for kids and adults! From asking your kids to help you in sorting out and labelling your diamonds or even working on their own canvas, there are a lot of activities for everyone to work on. 😉
Sharing with you a photo taken by Chris of Mel and their kids sorting out thousands of diamond painting beads and arranging them by color. This activity definitely took them hours to complete but also a nice bonding experience for the whole family! 😊
Introducing our Newest Product: