Before you start working on your kits, always make sure to check everything first.

Home Craftology kits are already complete with everything you need to work on your diamond painting.

These are the things you need to check:

Canvas 

- make sure you received the correct diamond shape for your canvas

Diamonds 

- our diamonds come with a inventory sheet so always check if you received the correct number of bags following the color chart

Tools 

- diamond painting pen, wax, tray, and tweezers.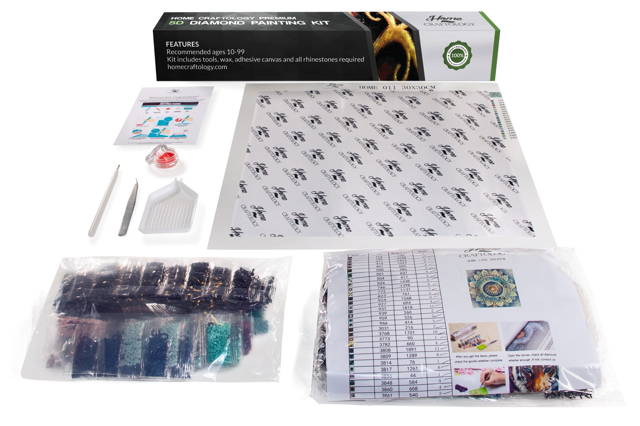 Now that you've checked and everything's complete, you are ready to start your diamond painting journey.
For all our new customers, we always provide printed instructions on all our kits so please take time to read them.
You may also see our instructions below: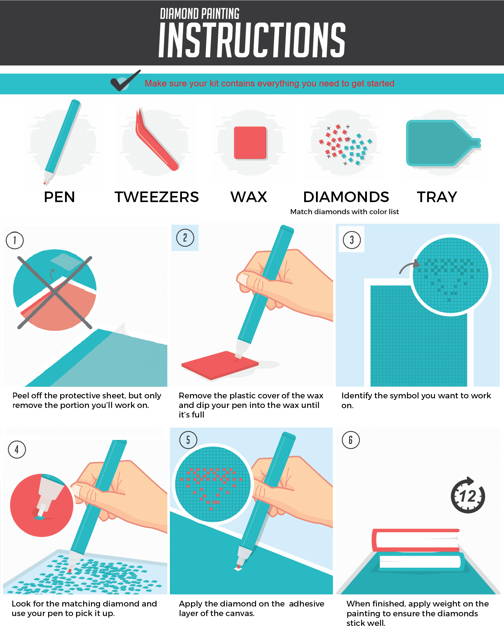 Working on a diamond painting for long periods of time can cause discomfort to your neck, shoulders, and eyes. That's why it's important that you have a workspace that's designed for you and suitable to your needs.
Find a quiet and comfortable space where you can get lost in your canvas. Your table should be at the right height and big enough to lay your canvas flat and have enough space for your diamond painting tools. A supportive chair and good lighting are also essential, as most people sit for long periods of time.
Don't forget to take short breaks, change your focus, and look around the room. Stretch your legs, shoulders, and arms regularly.
Diamond Painting is such a relaxing craft so it's important to also set the mood and work in a happy and comfortable environment.
What's New in Home Craftology Diamond Painting Facebook Group
Looking for some inspiration on how to set up your workstation? We want to share with you some of the workspace our members shared with us in our Facebook community.

The first photo is from Debrea, the second one is Renee's, the third one is Halana's, and the forth one is Linda's work station. They each designed their work stations according to their needs.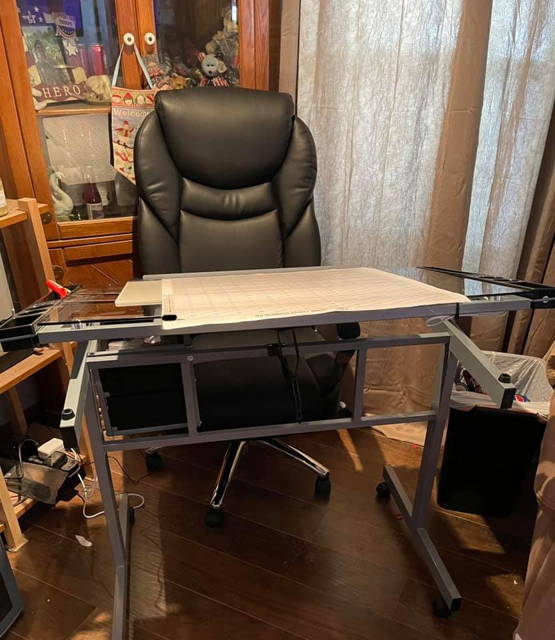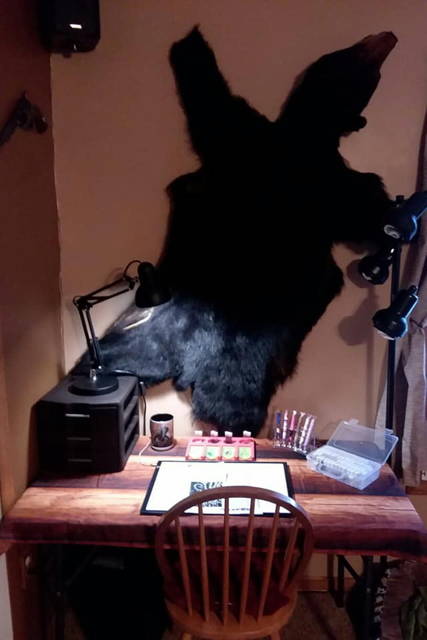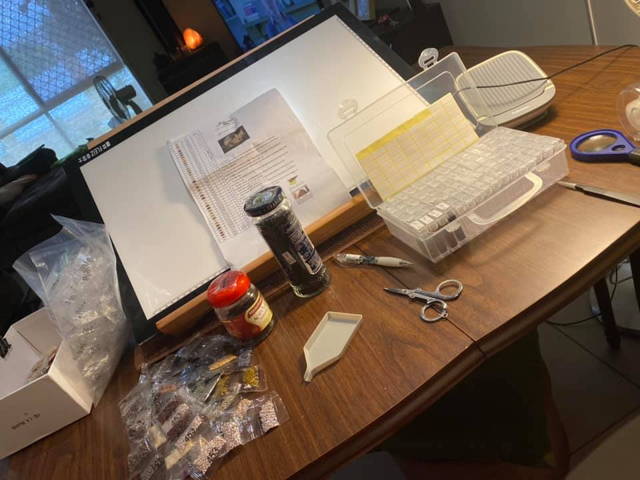 Looking for other accessories to add to your workspace? Take things up a notch with these tools!
Upgrade your diamond painting tools and work on your diamond painting with ease. Don't forget to check our Accessories collection to see all our other items.