As we start this new month of May, I want to share with you another tip on how to keep your diamonds straight. I already discussed about the checkerboard pattern, using multi-placer pens, and straightening rulers. However, I believe this tip is also very important as we sometimes forget to just enjoy the process.
Slow and steady wins the race.

Diamond painting isn't about how fast you worked on your canvas, but it's about working on it day by day and seeing your progress as you go. That's the beauty about this craft, it's a whole journey. So the key to keeping your diamonds straight is really just by placing the diamonds on your canvas one by one and making sure they fit in the grid lines properly. Work in sections and peel off the protective sheet as you go. There's nothing more satisfying than seeing your canvas unfold before your eyes.

This photo below is a Home Craftology canvas that Shelly is working on. According to her, she didn't use any tools to help keep her lines straight. She just put the diamonds one by one on her canvas, but she pointed out the importance of having good beads. She didn't have a problem aligning this one as all her beads have the same size. She said that this is the result of nice quality beads.

As mentioned in our previous newsletter, it's really important to choose and work with good beads. It makes a difference if the beads you're using have the same sizes. Don't worry about removing some bad beads along the way as each kit will have a lot of extras to complete.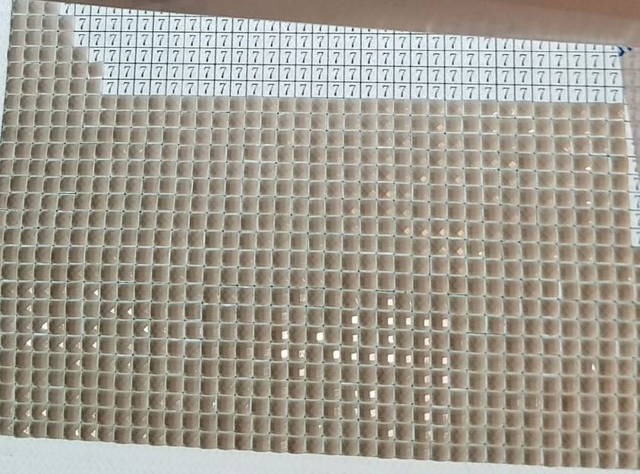 Diamond paintings are meant to be looked at a few steps away when it's hanging on a wall or displayed on a table. Those little gaps and crookedness won't even be noticeable at all... Please give yourself a break as you deserve a pat on the back for completing your project! Don't worry too much about the imperfections on your kit as it only shows how much work and effort you put in this project, and that's what makes it perfect!
Sharing with you Sabrina's work with a Home Craftology kit. She shared 2 photos with us, a close-up version, and also a whole photo of her canvas for comparison. As you can see, the close-up version looks really good and she was able to successfully align her diamonds straight. According to her, it took not much effort to keep the rows straight as the diamonds fit perfectly. There may be a few small gaps but when you look at it as whole, you don't see any of that. All you see is a beautiful and perfectly made diamond painting kit!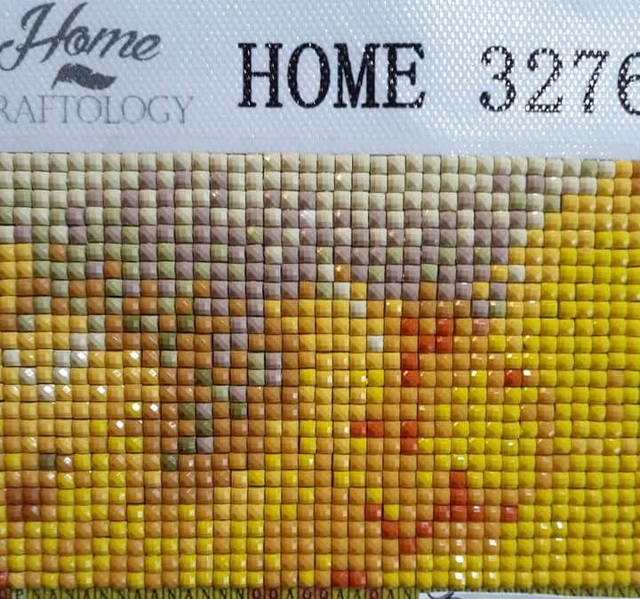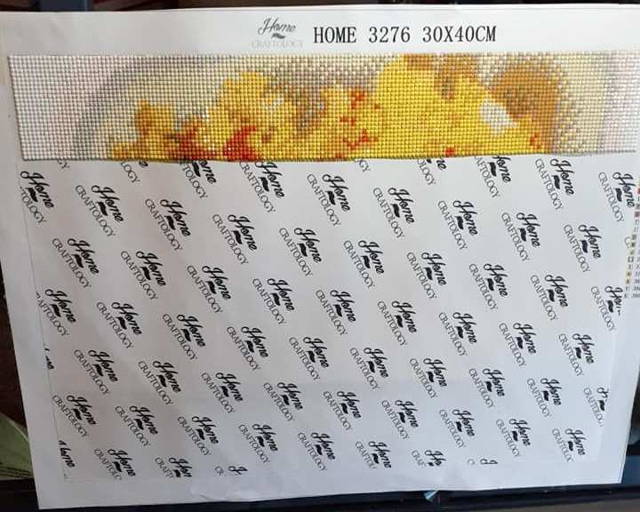 Please keep in mind that if you're worried about how your finished canvas will look, stand up first, and take a few steps back from your table. This distance is how your finished work will be looked at when it's already displayed. I'm sure that'll help you worry less about the little things and appreciate your work even more! 😉
Take things up a notch...
What's New in Home Craftology Diamond Painting Facebook Group
Our Facebook community is a safe space where you can share tips and photos of your diamond painting journey. This is also the perfect place to meet fellow diamond painting enthusiasts and ask even them tips on how to improve your work. 😊
This first photo was shared with us by Paula and she gave this framed canvas as a gift to her mom. This is the For Moms Diamond Painting Kit in 50x40cm with square diamonds. Such a lovely gift with a lovely message! I'm sure her mom loved it. 🥰
This beautiful photo of Mama Mary was shared with us by Leah and this is the second kit she finished. This one is called Mother Mary Diamond Painting Kit in 50x60cm with square diamonds. I'm definitely loving the details on this one!

This last photo was done by Debie as a gift to her son. This is a customized diamond painting kit in 40x50cm with square diamonds. It's such a thoughtful gift that's made with pure love. 😍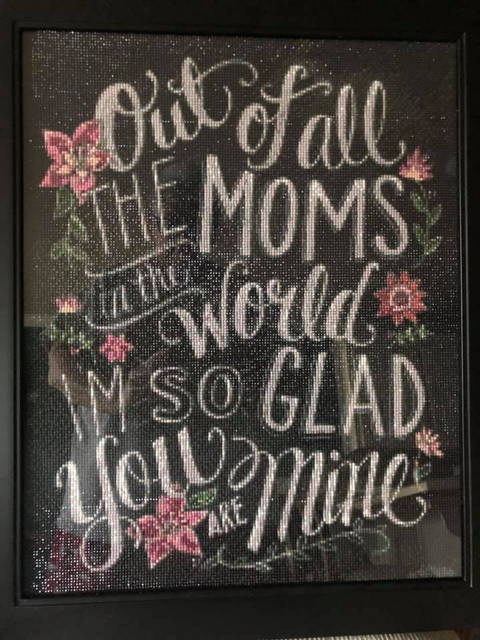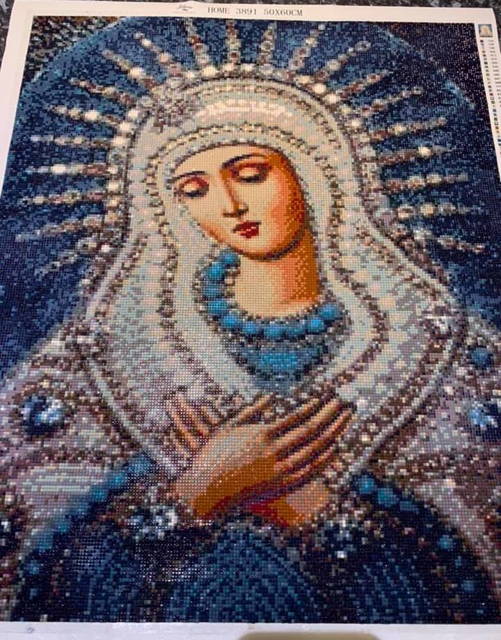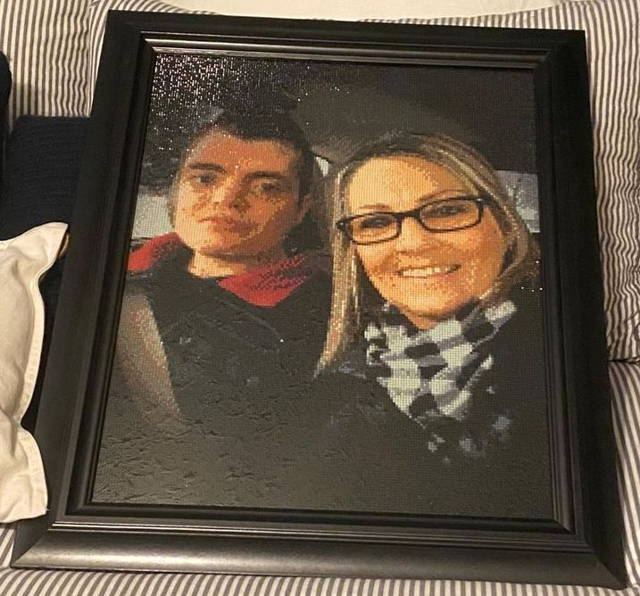 Looking for the perfect gift to your crafty mom this mother's day? Worry no more as Home Craftology's bringing you one of our biggest and most awaited promo ever!
Yes you read that right! We are giving all our readers a chance to load up your cart with two (or more) diamond paintings and get 1 kit absolutely FREE (of equal or lesser value).

Please don't forget to use the code BY1G1MOTHERS upon checkout to avail of this exciting promo! You can only use this promo once so if you haven't used it, now's the time! This is valid until May 9, 2021 only so hurry up and visit our website here.
Here are a few of our lovely design especially made for moms this mother's day: